As the information content of the Apple Snail website has increased, other new methods to structure the information had to be implemented.
The basic method to find information is to use the menu at the left in combination with the vertical menus on the main pages and the links within the text.
However, these main pages contain a welt of information and sometimes only some basic information is needed. This basic information is gathered in 'quick' guides which can be accessed through the moving icon at the top-right of the current main page and through the various section.
Other ways to locate information is to search the site with the keyword list or use the search option. The keyword list directly brings you to the most relevant part of the website, while the search option displays all pages that include the keyword you searched for.
To give a better overview, a site map is included and a guided 'tour' is being contructed to increase the ease of use even more in the (near) future.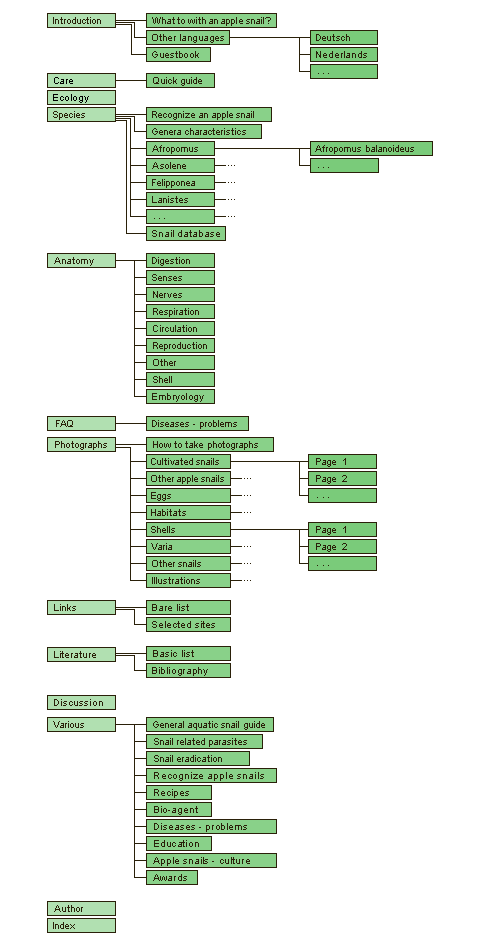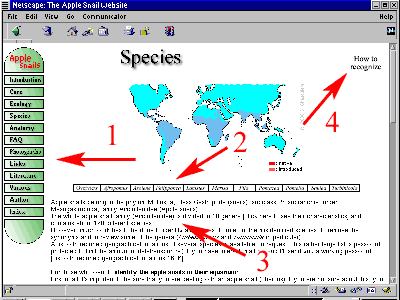 1. General menu: Access all main pages.
2. Page specific menu: Access to the sub-pages.
3. Links inside the text: Click on underlined words to get more info.
4. 'Quick' page: Basic guide pages about several topics.

.

http://www.applesnail.net